ti&m market overview: The path to the cloud
The digital transformation of the banking sector is unstoppable. Digitalization is leading both large and medium-sized institutions to overhaul their processes, develop new business models, and switch to automated workflows. The level of automation is increasing. The banks are aiming to improve scalability and achieve the associated efficiency gains. There is no turning back.

Read more on the topic in our white paper.
Download the ti&m market overview: the path to the cloud now.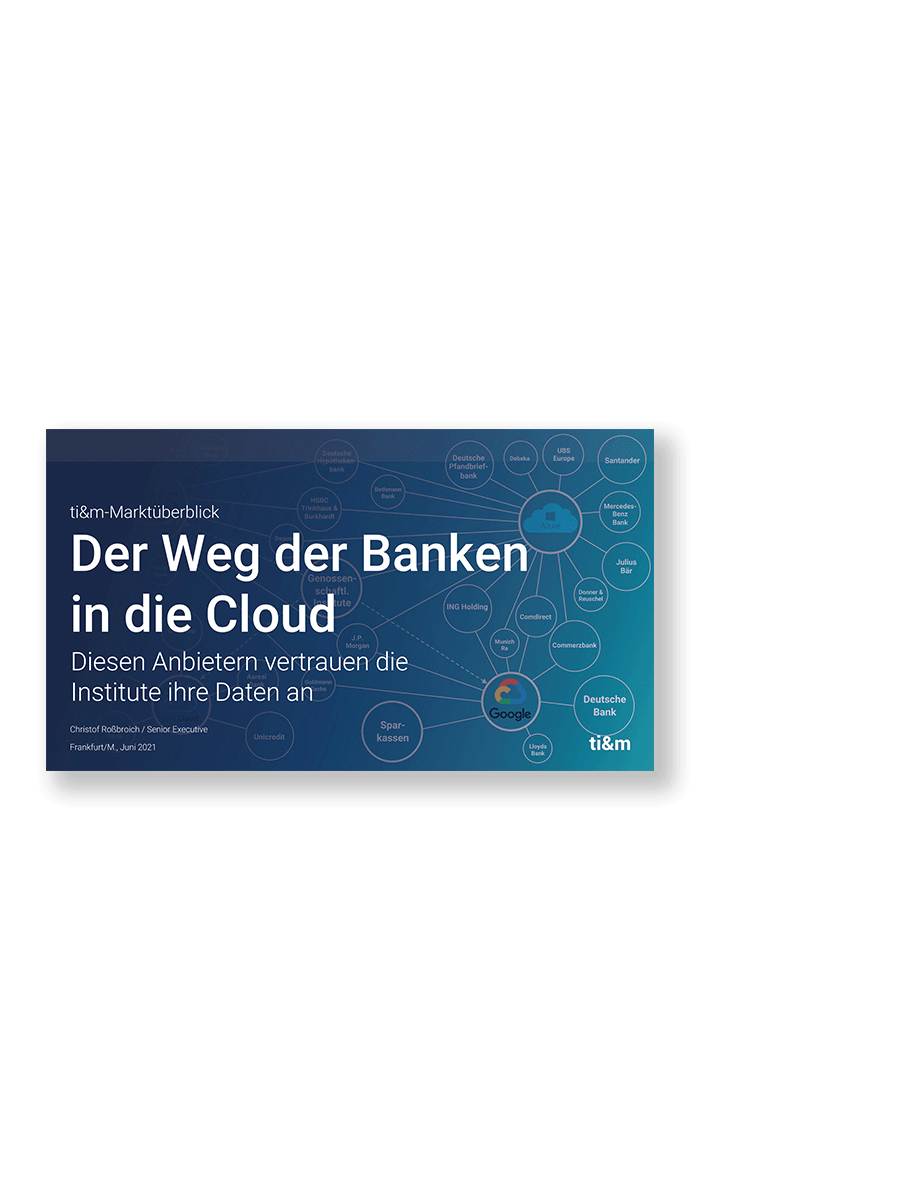 Senior Sales Executive
Christof Roßbroich
Do you have any questions about the whitepaper?